Pastors & Ministry Leaders
Pastor Jeremy has served FBCAC since 2009. He was ordained in 2014 and served as pastor of youth ministry, until taking over as senior pastor in February of 2020. When he's not at church or involved with other ministries, he can be found on the golf course, or on the basketball court as an NCAA Div. I men's basketball referee. Pastor Jeremy is married to Monica, and they have 3 amazing children - Kallen, Jadyn, and Mavrick.
Pastor Glenn, along with his wife Pam, has been with FBCAC since 2005. Pastor Glenn brings a wealth of experience to the ministry, and serves as pastor of Men's Ministry as well. His love for ministry and service towards others is only matched by his passion for cooking!
Monica joined our FBCAC family in 2014 after moving from Turlock to be closer to her then-boyfriend, Pastor Jeremy. Monica faithfully serves in multiple ministries, while most of her gifting is focused as Women's Ministry Leader, through which she gets to express her passion and love for women.
Carmen comes to our FBCAC family as a Bay Area transplant, having led worship over the last 20 years in a variety of settings, from church worship services, retreats, and workplace worship. When she is not playing guitar, cooking or pouring over the Bible, she is loving and caring for her husband Mike and their kids Avery, Carly, and Aiden. When ministering through worship, a couple key verses in Carmen's heart and mind are John 4:23 and Colossians 3:16.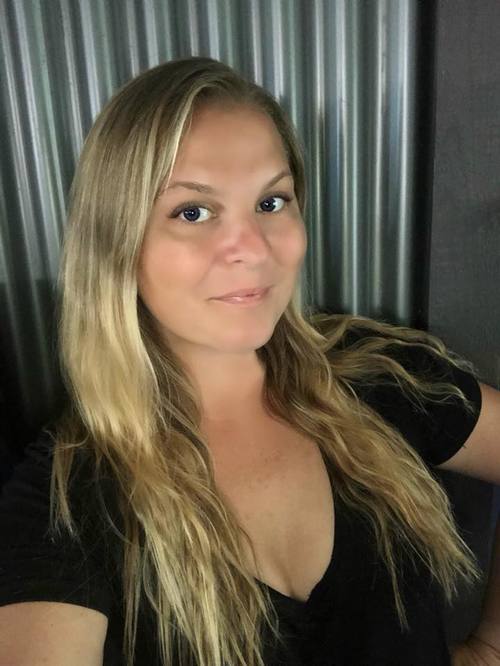 Kim has been an active member of our worship team for the last few years and has grown into a very gifted worship leader. A business owner and volunteer-extraordinaire, Kim and her high school-sweetheart-husband Paul have 5 wonderful children - Austin, Ashley, Emily, Travis, and Jeremy.
Kids For Christ (KFC) Leader/Co-Treasurer
Becky has been a part of the FBCAC family for many years, serving in a variety of ministries along with her husband David. Becky leads our Kids For Christ (KFC) children's ministry, and also serves as Co-Treasurer. David and Becky are both business owners, and have three awesome kids - Whitney, Trevor, and Ashley (and a bunch of dogs as well!)
Awake And Alive (AAA) Youth Ministry Leader
Whitney has served in youth ministry since graduating high school in 2015. She has an obvious passion for children, working with them in a variety of ways, from their family's in-home daycare, to working with students in an after-school program at a local Christian school. Whitney has been a tremendous part of our church family!
Director of Children's Church/Operation Christmas Child/Food Pantry
Becky has faithfully served in a variety of ministries at FBCAC, most notably as director of Children's church on Sunday mornings, our annual Operation Christmas Child ministry, and our food pantry that is provided the first Thursday of every month. Her husband Patrick and she are avid SF 49ers and San Jose Sharks fans, and love being grandparents!
Director of "Little Lambs" Sunday preschool/nursery
Denice and her husband Greg are longtime members of FBCAC who have raised their adult children in the church. Denice currently serves as director of our "Little Lambs" preschool and nursery on Sunday mornings.